Main content start
Are your ready for the Metaverse? (Face-to-face)
Event of
Subject

Data Science
Thanks for your participation!
The above event has been completed successfully. Please look forward to the upcoming events.
Want to read more about the event recap?
Date & time

11Jun 2022 (Sat)

15:45 - 17:15
Venue

Professor and Mrs Enoch Young Lecture Theatre (Room 204), 2/F, Admiralty Centre, 18 Harcourt Road, Admiralty
Fee

Free
Speaker

Dr Lucas Hui (Chief Technology Officer of Hong Kong Applied Science and Technology Research Institute) ;

Facilitator: Dr Bruce Cheung (Head of College of Life Sciences and Technology, HKU SPACE)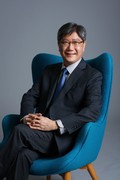 Dr Lucas Hui
Dr Hui was appointed the Chief Technology Officer in October 2019, bringing with him over 30 years of outstanding research, consulting and teaching experience and a passion in "enabling people and processes to fully leverage the power of technology." Dr Hui is an internationally renowned expert in applied research in cybersecurity, data sciences and trust management, with vast leadership experience in collaborative projects in complex, multi- stakeholder situations across technological, organizational and geographical boundaries. He first joined ASTRI in February 2018 as a Senior Director, and has successfully led the ASTRI Security Lab, IoT Security, Data Analytics, Multimedia Systems and Analytics, and Blockchain research teams. Some of the most exciting innovations delivered include cyber intelligence in FinTech, IoT security, industrial big data analytics for predictive maintenance, news and social media data analytics, and diagnostic image analytics platform for cancer screening. Dr Hui is a pioneer in Information Security research in Hong Kong, with extensive connections in Greater China as well as internationally. Before joining ASTRI, he was a Faculty member at the University of Hong Kong (HKU) for nearly 20 years, and founded the university's Centre for Information Security and Cryptography. He also taught at the National University of Singapore (NUS). He has been a delegate, speaker, or panellist at numerous international conferences and workshops, and has over 200 papers attributed to him in international publications and journals. He was on the Steering Committee of ASIACRYPT – a top international conference in cryptography – and had hosted international conferences in Hong Kong. Dr Hui completed his Bachelor of Science in Computer Studies and MPhil in Computer Science at HKU. He also holds a Master of Science and a PhD in Computer Science from the University of California, Davis.
Facilitator: Dr Bruce Cheung
Enquiry

2910 7639 (jeff.lip@hkuspace.hku.hk)
Relevant Programmes
---
Metaverse attracts a lot of attention in the society. However, there are many different interpretations of Metaverse. What is the true description of Metaverse? Or is a true description of Metaverse exist? People are eager to know more about Metaverse. This talk will give a summarized and general description about Metaverse.
In addition, this talk will address the impact of Metaverse to the human society. With the development of Metaverse, there are short term and long term impacts in various aspects of our lives, for example, our entertainment, communication, and health. After this talk, audience will know more about the nature of Metaverse, be better prepared to enjoy the new features of Metaverse, and be more ready to participate in the evolution of Metaverse.
Medium of language: Cantonese
The School may make available related programme information material at the seminar.
The School reserves the right to alter or modify the schedule of the event if necessary or expedient.