Main content start
Python Powered Business and Finance Intelligence Online Seminar (24 Nov 2023)
Subject

FinTech and Financial Intelligence
Thanks for your participation!
The above event has been completed successfully. Please look forward to the upcoming events.
Want to read more about the event recap?
Date & time

24Nov 2023 (Fri)

13:00 - 13:30
Type of Event

Online Attendance
Fee

Free
Mr. Hong Lin
Mr. Lin graduated from the University of California, Davis with a Bachelor of Science degree in Managerial Economics Development under Trade and Development of Agricultural Commodities, and the Hong Kong University of Science and Technology with a Master of Science degree in Business Analytics. Mr. Lin is passionately sharing his Fintech knowledge and contributing to the digital progress of Hong Kong's banking and finance industry.
Enquiry

2520 4612 (finpgd@hkuspace.hku.hk)
Relevant Programmes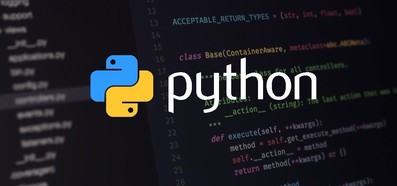 ---
Python is a popular, dynamic, high-level, free open source, and interpreted programming language. Moreover, Python is powering the digital transformation in finance and business. Furthermore, Python offers a wide array of tools to collect, analyse, manage financial data, and explore big data and AI techniques to advance business decision-making and investment strategies. The speaker would like to share practical applications of Python in finance. If you are interested in knowing more about the applications of Python to solve real-world problems powered by data technology, take advantage of this opportunity to get a glimpse of the power of Python in business and financial intelligence on 24 November 2023 on Zoom.
Language: Cantonese (Supplemented with English)
The seminar will be delivered via online platform. and the registered participants will receive notification with a link for the online seminar by 24 Nov 2023.​