Main content start
What's HappeningNewsletter
The School publishes printed newsletter to report and updates on the School's latest developments, major activities, programme developments and news about the Alumni.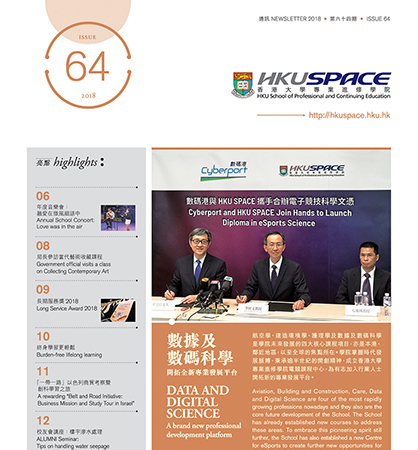 The School sends regularly eNews to subscribers, in which upcoming seminars and events such as open day, and hottest programmes are highlighted to meet seasonal needs. Tell us your interests and we will send the information according to your preference.
Subscribe now for the first hand information!
Subscribe

e-Connect