Main content start
Over 30 academic partners
providing 142 programmes
Our International Portfolio
Over 50 years collaborations with
University of London
UAL's first global partnership
outside the UK
Accredited programmes by international professional associations including
ACCA, CIM, CIMA, CIPR, CPA Australia
International Faculties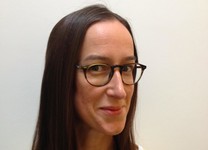 Students & Alumni say
Upon completion of this programme, I got MA offers from two local universities and seven other UK universities ranking from top 6th to top 30th.
This quality degree programme not only offered me the opportunity to learn from prestigious overseas professors and native Japanese lecturers, but also helped me discover my interest in academic research, language and culture that I didn't know I had.
I chose the Bachelor of Science (Honours) Business Management programme because of Plymouth's international reputation, well-designed class schedules and the convenient location in the town centre catering for full-time students like myself. It has turned out to be a great experience and laid a solid foundation for my future career.
I have a sales and marketing background in the hotel industry and obtained the BA (Hons) in Marketing and Management from The University of Hull in 2012. This degree not only enhanced my knowledge in marketing and management but also enabled me to connect my past working experience with academic theories. I was then started a promising career in one of the FTSE 250 companies upon graduation in the UK.
Great thanks for both the overseas and local lecturers for teaching me theoretical knowledge and sharing real-life event experience. The 3-month internship with an exhibition organiser enabled me to experience and learn how an exhibition is organised.
We take pride in providing you
Dual Academic Recognition
Global-local learning experience
International Teaching Resources
Diverse Online Learning Platforms
Extensive Global Alumni Networks
Explore Part-time Programmes
Explore Full-time Programmes
Visit IC website