Main content start
Last Chance for UK! New Chance for PCLL in HK!
Subject Area

Common Law and Professional Courses, Law-Related Courses
Thanks for your participation!
The above event has been completed successfully. Please look forward to the upcoming events.
Want to read more about the event recap? Please visit our Facebook page ("HKU SPACE Law") https://www.facebook.com/hkuspacelaw/
Date & time

20Jul 2021 (Tue)

19:30 - 20:30
Venue

Prof. and Mrs Enoch Young Lecture Theatre, 2/F, Admiralty Centre and Facebook Live @ HKU SPACE Law Facebook Page
Fee

FREE (Online Registration is required)
Speaker

Programme Directors: Danny Gittings, Thomas Ng and Simon Ng
Programme Directors: Danny Gittings, Thomas Ng and Simon Ng
Enquiry

2520-4665 (studylaw@hkuspace.hku.hk)
---
Act Now to Seize the Best Chance to be a Lawyer in UK & HK
The pathways to an English legal career are changing and the popular route of qualifying as a solicitor in England through the Legal Practice Course is about to close--unless you act now and enrol on your first law course before September 1. But there are also exciting new pathways to a legal career opening up in Hong Kong through HKU SPACE's Advanced Diploma for Legal Executives (Graduate Level), the only course that let's you turn your work experience into a PCLL fast track. Come along and find out more from Hong Kong's most popular provider of part-time study pathways towards a legal career in both England and Hong Kong.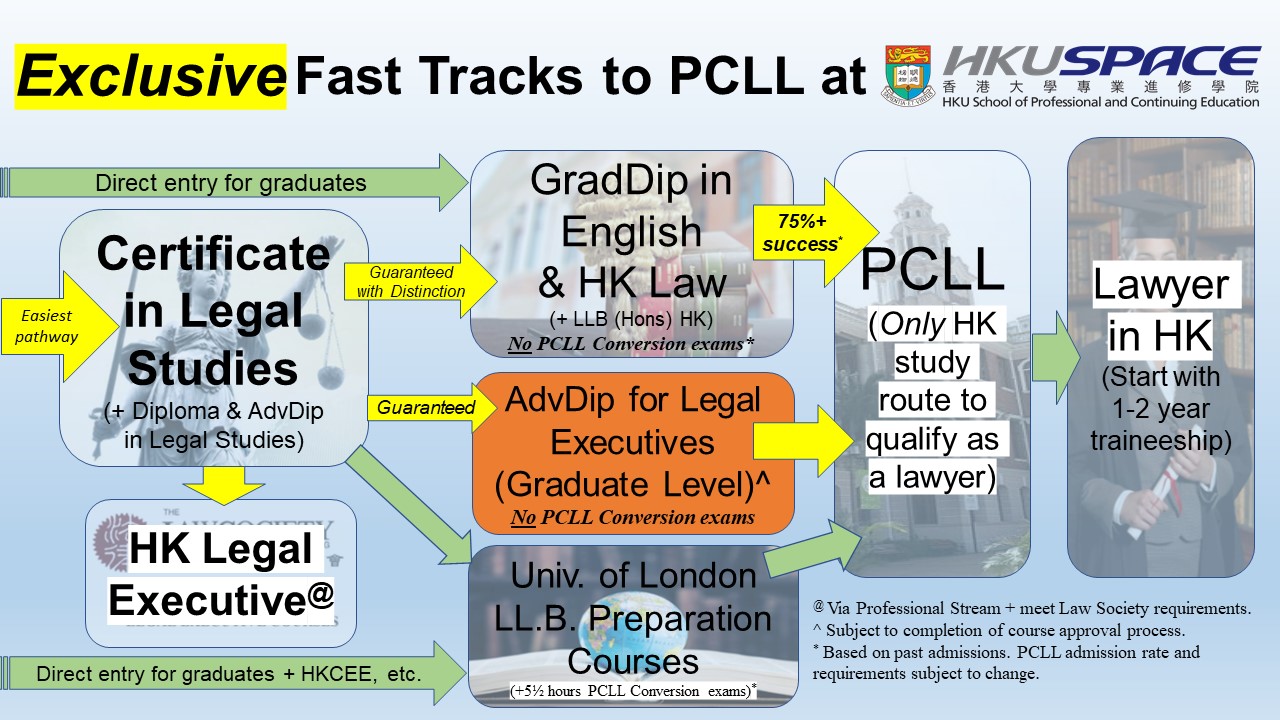 The Graduate Diploma in English and Hong Kong Law and University of London Bachelor of Laws (LL.B.) Preparation Courses are exempted courses under the Non-Local Higher and Professional Education (Regulation) Ordinance. It is a matter of discretion for individual employers to recognize any qualification to which these courses may lead.