Main content start
日用英語,專業英語傳意,學術英語,英語文學作品鑑賞
返回主頁
專業及商務英語
活學英語  創展未來

The competition to get ahead at work is intense. Improving your English competence may well be one of the best weapons for gaining that promotion or securing new opportunities. Whatever your field of work, the HKU SPACE Professional and Business English (PBE) programmes should help you finetune your skills and communicate with confidence in English at a higher level in the workplace.

Professional and Business English Certificate Programmes
Business English Short Courses:
Business English proficiency assessment:

Articulation Pathway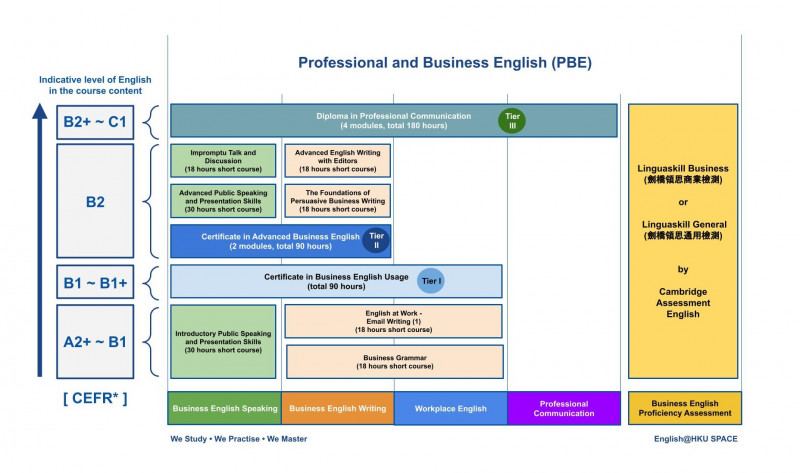 * Please visit The Common European Framework of Reference for Languages (CEFR) for details about the levels in the CEFR scale.
訂閱

學院電子通訊